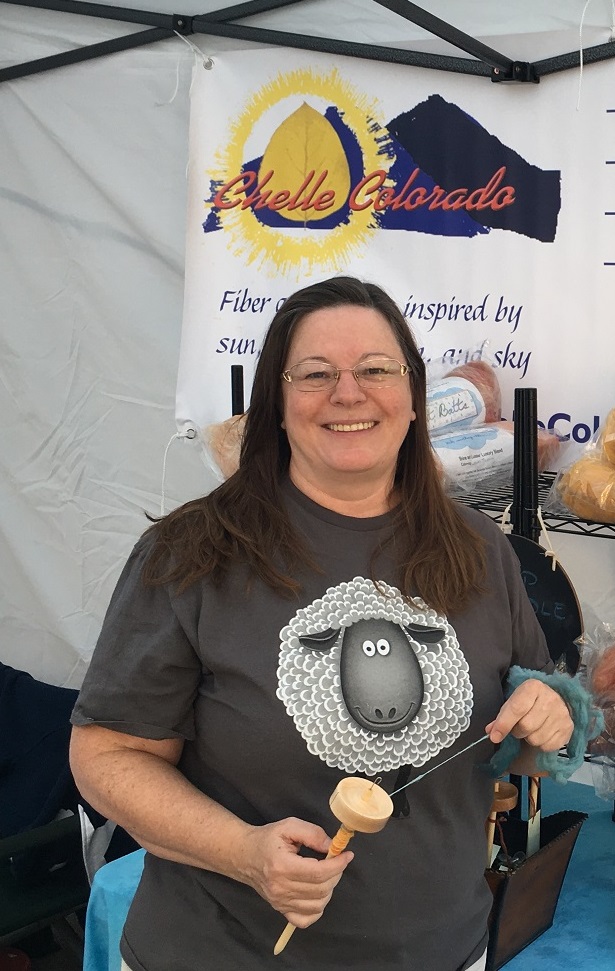 Hi! I'm Michelle Bowman, owner of Chelle Colorado. Chelle Colorado is an indie dyer shop, a creative workshop, and a teaching studio. Here, you'll find hand-dyed fibers for spinning and felting, with new products added regularly. Chelle Colorado offers the colors of Colorado, presented in fresh combinations that capture the spirit of Colorado skyscapes and landscapes, using reliable, consistent processes worthy of the hours you put into your handmade pieces.
You'll also find tutorials on knitting, spinning, dyeing, and other fiber and textile topics.
Here's the long story about my path to creating Chelle Colorado.